Wo Energie fließt, ist auch Leben. Denn Energie ist Leben.
BP moving mountains to reimaging energy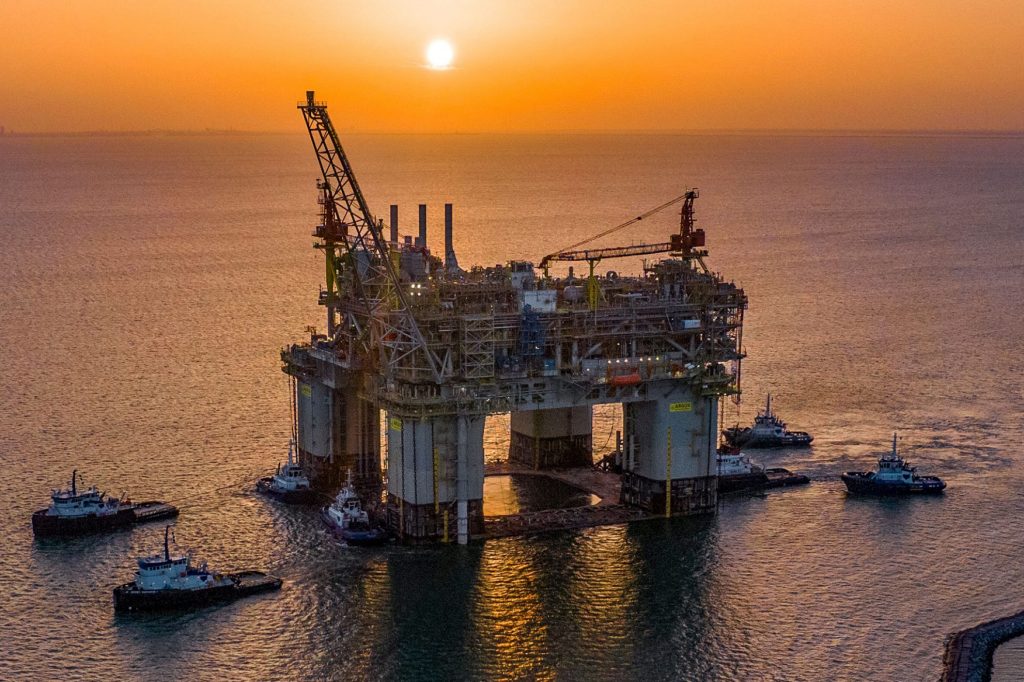 To produce the energy the world needs, bp works on a grand scale. That means transporting some pretty big kit (think the size of the Arc de Triomphe or height of the Statue of Liberty), often across great distances.
The 60,000-tonne floating production unit Argos – equivalent to the weight of 170 fully-loaded jumbo jets – is the centerpiece of bp's 9 billion USD Mad Dog 2 project, that will significantly strengthen bp's high-margin oil and gas business in the Gulf of Mexico. The construction began in March 2018 at Samsung Heavy Industries shipyard in South Korea and was transported to Texas over the past 60+ days onboard the Boskalis BOKA Vanguard heavy transport vessel. While in Texas, Argos will undergo final preparatory work and regulatory inspections before heading offshore to the Gulf of Mexico.
Bp discovered the Mad Dog field in1998 and began production there with its first platform in 2005. Continued appraisal drilling in the field has more than doubled the resource estimate to more than 5 billion barrels of oil equivalent, requiring the need for another platform at the super-giant field about 190 miles south of New Orleans.
The start-up of Mad Dog 2 is projected for the second quarter 2022. Operator with 60.5 percent working interest is bp and co-owner BHP and Union Oil Company of California, an affiliate of Chevron Corp.