Wo Energie fließt, ist auch Leben. Denn Energie ist Leben.
Arctic Ocean: Climate change influences U.S. policy
The United States Navy is drawing up plans to send multiple surface vessels through the Arctic Ocean this summer, signaling a potential change in U.S. policy to more effectively counter and possibly Russia's influence in the region. In a number of tatements as recently as last week U.S. military leaders discussed a change of the country's policy and approach towards the Arctic region. In front of the Senate Armed Services Committee General Curtis Scaparrotti, the US European Commander, explained that the effect of climate change is altering the Navy's calculation. As the Northern Sea Route is open more often, there is a resource and
commercial interest, that creates competition.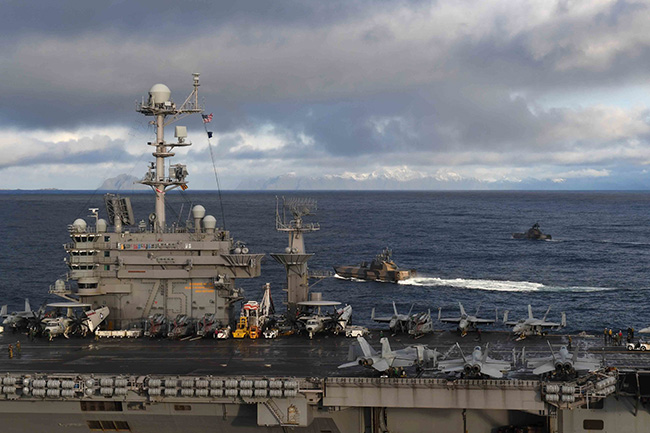 The demonstration of the Navy should send a signal that the Arctic is an important area for the United States, probably also for Russia. They reopened ten of their airports there and have begun to move, on periodical times, different weapons systems for control of the area. While the US Navy has operated subsurface vessels as well as patrol aircraft in the Arctic since at least the 1960s, it has not regularly ventured above the Arctic Circle. In fact, in October 2018 the aircraft carrier Harry S. Truman became the first strike group in nearly 30 years to travel into the Arctic when they participated in operation "Trident Juncture" off the coast of Norway (Source: United States Navy).