Wo Energie fließt, ist auch Leben. Denn Energie ist Leben.
Geostrategic News: Air-to-air kerosene refueling exercise with U. S. Air Force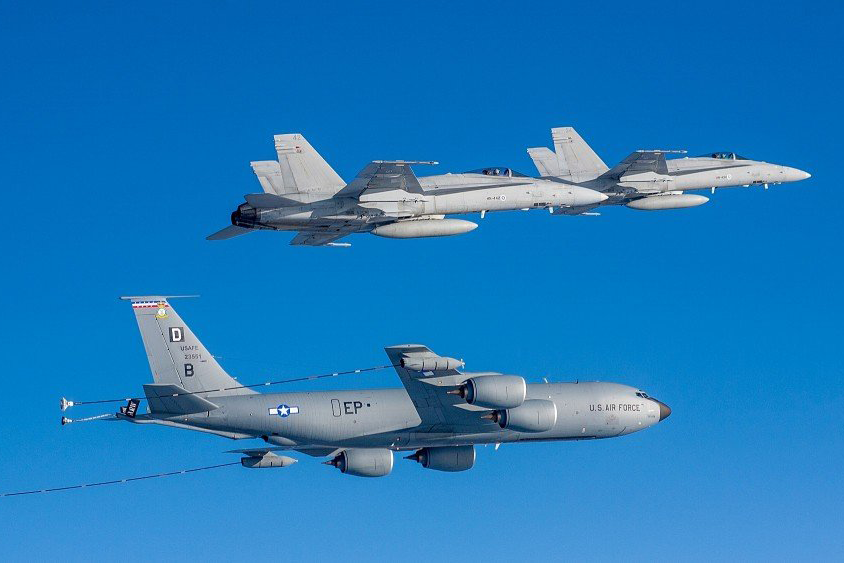 An American KC-135 Stratotanker is flying in from British Mildenhall air base to train mid-air-fueling of F-18 Hornet fighter jets from Finnland's three air bases in Rovaniemi, Rissala and Pirkkala. The refueling exercise is part of the Finnish Air Force international training with partner countries, according to the Finnish Defense Forces. The goal is to maintain Finnish pilots air refueling qualifications. The exercise took place from February 9 – 10 in the sky above four northern Finnish cities. Finland and the United States in 2016 signed a bilateral defense cooperation pact pledging closer collaboration on military issues. The two countries have also air force drills in cooperation with neighboring Sweden and Norway. (Source: Finnish Air Force, ArcticToday).