Wo Energie fließt, ist auch Leben. Denn Energie ist Leben.
The Evacuation of Afghan Refugees is over: Now what?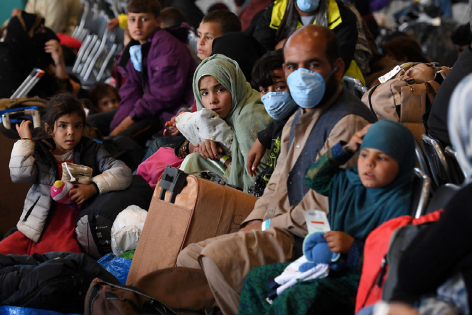 In an impressive and chaotic achievement, America, its allies, and private groups succeeded in evacuating around 120,000 people out of Afghanistan in the space of a few weeks. And the chaos continues as Afghans are arriving in the U.S. by the thousands with different legal statuses which means different access to benefits. In addition to U.S. citizens and permanent residents and citizens of allied countries. The U.S. evacuated more than 65,000 Afghans of whom 24,000 have already arrived in the U.S., 23,000 are still on U.S. military bases abroad, and 20,000 are still waiting in other European countries like Austria.
Elisabeth Ferris, former Brooking Expert, Research Professor, Institute for the Study of International Migration at Georgetown University, argues, that Biden administration and Congress need to act more quickly to provide medical coverage and financial assistance to Afghan reselling in the U.S. and allow them to adjust to permanent residence status.
Read the comprehensive Brooking report of Elisabeth Ferris here.