Wo Energie fließt, ist auch Leben. Denn Energie ist Leben.
BP rolls out ultra-fast charging in the UK
As the number of electric vehicles continues to grow in the UK and more manufacturers introduce next generation EVs with bigger battery capacity and fast charging times, the roll out of an ultra-fast charging network will help drive the growing adoption of electric vehicles. Offering convenient and reliable ultra-fast charging to drivers across the country is essential in supporting this uptake.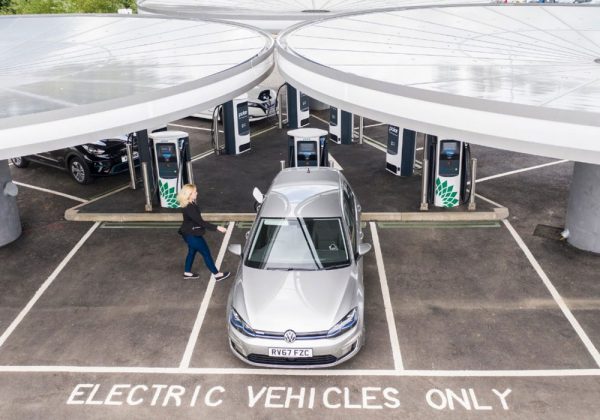 The latest in a string of investments and innovations following the 2018 acquisition of Chargemaster, the UK's largest charging network, is the roll-out of hundreds of 150kW-ultra-fast chargers to its retail forecourts. The first of 400 is now live on a BP's retail site close to Heathrow airport with the rest to follow fast over the next few years.
Meanwhile, BP has joined forces with leading mobile transportation platform DiDi to create a brand-new charging network in China, the home of half the world's electric vehicles. The move follows a successful pilot in May in the southern city of Guangzhou. The joint venture now plans rapid expansion of the network across the country, connecting more than half a billion users.