Wo Energie fließt, ist auch Leben. Denn Energie ist Leben.
US Navy to ensure security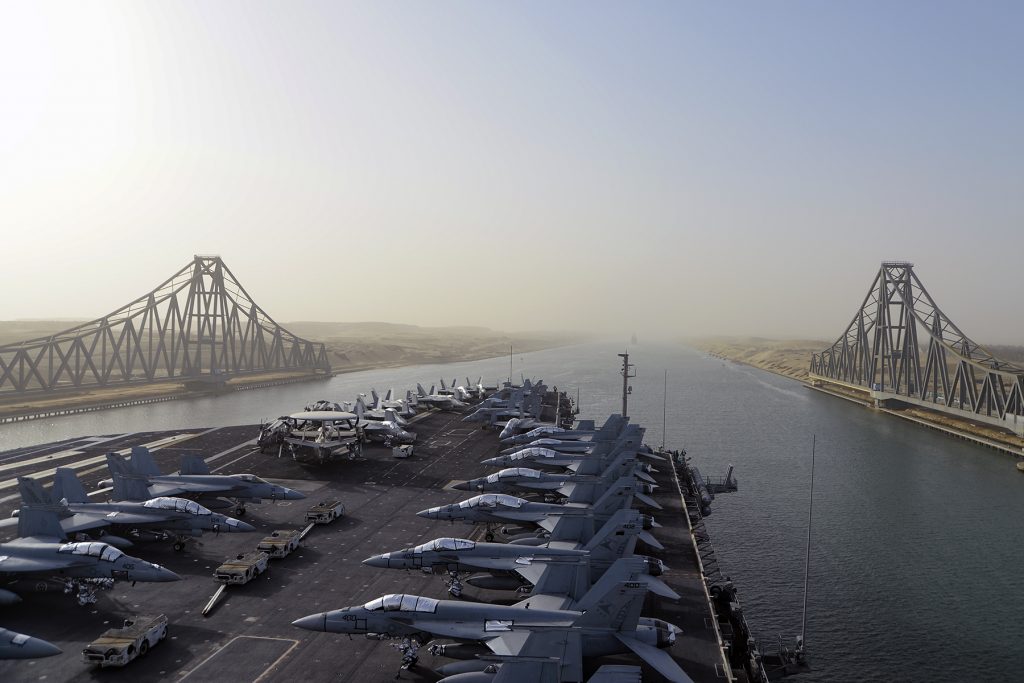 The Harry S. Truman Strike Group is deployed to the U.S. 5th Fleet area. This is to support naval operations to ensure maritime stability and security in the Central Region, connecting the Mediterranean and the Pacific through the western Indian Ocean and three strategic choke points.
USS Harry S. Truman is the eighth Nimitz-class aircraft carrier of the United States Navy, named after the 33rd President of the United States, Harry S. Truman. The ship's callsign is Lone Warrior, and is homeported at Naval Station Norfolk, Virginia. Harry S. Truman was initially the flagship of Carrier Group Two and, beginning October 1st 2004 of Carrier Strike Group Ten. The supercarrier can accommodate 90 aircraft and 6,205 crewmembers. Two Westinghouse nuclear reactors are used for propulsion, this means that the ship is capable of steaming more than three million miles before refueling.
Source: USA Navy, 1200 Navy Pentagon Washington DC 20350-1200